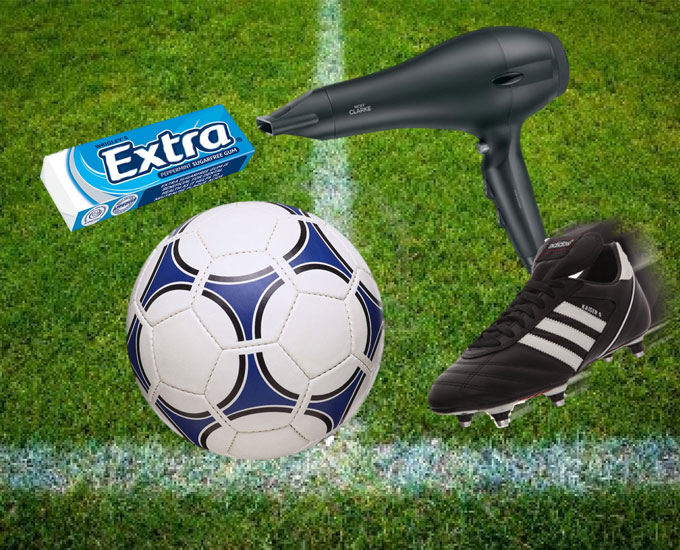 On Sunday, Old Trafford bade farewell to Sir Alex Ferguson, the charismatic Scotsman who has managed Manchester United for 26 years. This was the man who led United to 13 Premier League titles, 2 Champions League trophies and 5 FA Cups. The most successful manager in British football history.
Now picture the scene. You're sat in the office on Monday morning awaiting the arrival of your new boss. In walks Fergie (the Fergie of 15 years ago, infamous for his 'hairdryer' treatment). Here's five reasons why that would be rubbish.
Living In Fear
If the stories are true, being at the brunt of the 'hairdryer treatment' is one of the most fearsome things in football. Named by Mark Hughes, the 'hairdryer treatment' is the act of Ferguson screaming in your face when he's not pleased with your performance on the pitch. Now imagine this when you fall behind deadline with that latest report. Two words would describe working in an office under Fergie: perpetual fear.
Frozen Out
As detailed above, if things aren't going his way Sir Alex isn't afraid of letting you know about it. Just look at Dimitar Berbatov. Despite continuously scoring when he played, Berbatov was told he was "useless" (apparently) and eventually frozen out of the team as he didn't fit in with Fergie's plans. The office equivalent? Banished to the stationary cupboard despite doing your job.
Communication Problems
Ferguson famously stopped talking to the BBC for seven years after the channel broadcast a documentary making allegations against his son. If Fergie held a grudge against a major firm in your industry it wouldn't be good for business and you may find yourself without an employer.
You'd Never Get Home
Ah yes, Fergie time. The long held belief that if United weren't winning a game, the referee would add a chunk of stoppage time on at the end for them to grab a winner. Transfer Fergie time to the office and what would happen? You can't leave work until he's satisfied. And when you do get home…
The Work Never Stops
Sir Alex Ferguson once turned up at Lee Sharpe's house (rumour has it he knocked on a few doors before he found the right house) to break up a party that was in full swing. The office example: you can't even relax at the end of a tough week.
Great football manager, terrible office manager. Or do you disagree? Would Fergie also make a great office manager? Let us know in the comments section below.
This post was brought to you by Mathew Aitken at Companies Made Simple – The Simplest Company Formation Service
Keep up to date. Subscribe to our RSS