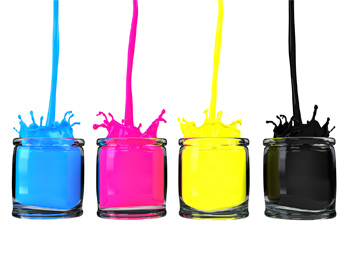 Social media is big business these days, and it seems that everyone from your local dentist to your neighbourhood coffee shop has a social media profile that they want you to like or follow! If you want to stand out from the crowd and really make an impression with your social media campaign, why not promote it in print?
Printing leaflets, brochures, flyers or vouchers to make clients aware of your latest online page or promotion can be an incredibly effective method of building your fan base. If you want a slice of the social media action for your business using printed materials, follow these 5 simple steps:
1. Pick a promotion
Advertising online promotions like competitions or discounts is one of the best ways to get clients to interact with your social media pages. It doesn't have to be complex – competitions which can only be entered through a Twitter hashtag, or deals as simple as '10% off your next purchase when you join our LinkedIn page', can be really effective and draw a big response. Think about what you're prepared to offer, and for how long, and then centre your printed materials around this concept.
2. Detail your design
You only have a few seconds to make a visual impact when it comes to creating a leaflet or flyer. Obviously your offer will be the attention grabber, but it's also important to make sure your social media name or URL is prevalent in your artwork too. If you're using common platforms such as Facebook or Twitter as your base, use their branding – the F icon and the Twitter bird have become universally recognised symbols, particularly amongst the younger generation, and will instantly get the recipient of your printed promotion thinking along the right lines. If you don't have a designer in mind, check out the free Design Central Gallery on facebook.
3. Create a call to action
Now that you have all of the necessary information in place, it's time to get your reader to act! Create an effective call to action which tells them what to do, and exactly when and where they need to go to do it. Putting a time limit on a deal or discount is a good way to encourage people to act quickly.
4. Prepare your page
It is pointless to offer an online promotion in print, and then make no acknowledgement of it when the user goes online to take advantage of your offer or enter your competition. Many companies fall into the trap of not having prepared their page for the influx of promotion-related visitors, so make sure the same details that are on your printed advert are just as big and bold on your online pages. The consistency will reflect well on your brand, and people will know that they came to the right place!
5. Track your progress
Every marketing campaign needs a method that allows you to measure how successful it has been – and social media functions can easily be adapted to offer this. The best way to do this is to get users to use a certain hashtag or post a comment on your wall as part of the promotion. This will allow you to gauge how many people you actually reached, and determine how many of them went on to use your product or service, giving you a tangible set of figures which allow you to visualise the result of all of your hard work!
We've negotiated a fantastic 20% OFF printed.com for all customers of Companies Made Simple. Click here to redeem.
Today's guest post was brought to you by printed.com – the home of high quality digital printing
Keep up to date. Subscribe to our RSS