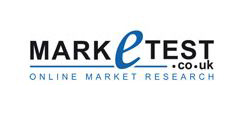 With an increasingly competitive marketplace along with an unstable economic climate, many established companies have looked to research to ensure they are meeting their client needs, this often takes the form of client questionnaires.
Research can now be done in a cost effective way thanks to free or almost free online survey tools. Due to increased spending cuts, managers often take on this task without the help of market research expertise; this can sometimes lead to unreliable data collection. Although customer service research can be helpful when establishing the level of satisfaction within the 'business to customer' network, it can often be seen as a sufficient amount of market research in other areas. However, this is not necessarily the case when an established business decides to launch a new product or service. When wishing to launch a new product or service existing client's opinions will never be as objective and neutral as non-existing clients as a relationship is already established with the company.
The reasons why established businesses often neglect the many benefits of conducting viable market research when launching new products vary. Cost, time restraint, lack of knowledge about the importance of objective research and the belief that existing clients and customers are the most suitable respondents all contribute.
In actual fact for market research to be both reliable and viable certain criteria must be met, such as;
· Objective and anonymous respondents.
· Unbiased answering.
· Expertly tailored questions.
· Detailed result analysis.
Bringing new insight into your company can foster innovation and bring valuable figures to future business plans. Non-existing clients may bring new ideas or offer insight into competitors operations which could be more valuable than current client's feedback. Launching a new product or service can be daunting for both start-ups and established businesses, ensuring there is lucrative potential market for your products and services has never been so important. Dependency on the views of current clients and your immediate circle of business contacts, friends and family will not be enough to guarantee results. Depending on current products and services continuing to prosper can also be a mistake for established businesses, new business ventures and constant development are also vital to sustained business.
With almost half of entrepreneurs planning to start new ventures in 2011, competition is continuing to grow regardless of the economic climate; making research even more vital. Taking the chance of launching a new product or service without viable market research could lead to poor product and service performance.
Launching a new product or service?
Test the market first!
With over 10 years experience in cost effective, fast, online market research and an international panel of over 950,000 panellists, Marketest can deliver viable facts and figures bringing reliable statistics and insight to your business.