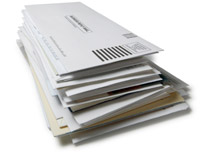 Last Updated: 11/09/2014
If your business operates largely from home, have you considered using a Virtual Office Service to take care of your mail? From just £14.99 per month we can accept mail sent to our address on your behalf and then forward the mail (or you can collect the mail) onto you.
Not only does this give anonymity to your residential address, it also provides a prestigious London address for your company and means that Special Delivery items can be signed for during working hours.
For more information click here.
This post was brought to you by Mathew Aitken at
Companies Made Simple – The Simplest Company Formation Service
Keep up to date. Subscribe to our RSS