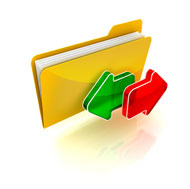 To enter a Share Transfer when using our DIY Annual Return Service do as follows:
• In the "Shareholdings" area of the return, click "edit" next to the shareholder who you are removing shares from. Enter the amount of shares they now hold.
• Select "add new transfer" next to the same shareholder, enter the date they transferred their shares and the amount of shares transferred.
• Select "edit" next to the shareholder receiving the shares and amend the share figure to the updated amounted. If the shareholder does not appear select "add new shareholder" and enter their details.
Click here for more information on our Annual Return Services:
This post was brought to you by Mathew Aitken at
Companies Made Simple – The Simplest Company Formation Service
Keep up to date. Subscribe to our RSS