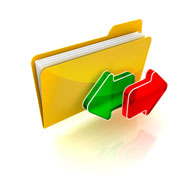 If you purchase our "Annual Return Preparation and Filing Service" we will prepare your company's annual return and then email you requesting that you login and review the return. It's at this stage that you have two choices:
• Accept the return, this will automatically file the return with Companies House
• Reject the return
If you opt for the latter you are prompted to explain what changes need to be made to the return. Please provide as much information as possible, emails such as "shareholding needs to changed" or "address is incorrect" do not help us. Please let us know exactly what changes need to be made!
This post was brought to you by Mathew Aitken at
Companies Made Simple – The Simplest Company Formation Service
Keep up to date. Subscribe to our RSS