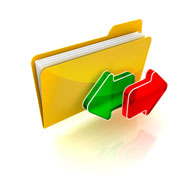 When moving shares from one person to another (or to a corporate shareholder) you should complete a stock transfer (J30) form. This is for the records of the company and for the reference of all shareholders involved. We have a template of the stock transfer form that is available to anyone who has an account with us.
To download the template:
• Sign up (it's free) or login here
• Select "Statutory Forms"
• Select "J30 – Stock Transfer Form"
• Save the document to your computer
Remember, Companies House are not notified of share transfers until an annual return has been filed.
This post was brought to you by Mathew Aitken at Companies Made Simple – The Simplest Company Formation Service
Keep up to date. Subscribe to our RSS