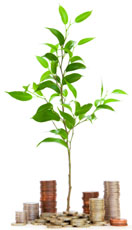 It comes down to that age old saying: 'if you fail to plan, you plan to fail.' So are you prepared to face any disruption that could potentially harm your business? If there is one thing that many businesses will have learnt from last month's riots in London and across the UK, an effective recovery plan must be in place to get business back on its feet quickly.
82% of managers view contingency planning as important but fewer than half of businesses (49%) are prepared for an unexpected threat. On the other hand 84% of businesses that had to fall back on their contingency plans found that business disruption was reduced and they recovered faster.
The research conducted by the Institute of Consulting and Chartered Management Institute (CMI) demonstrates how many UK businesses are leaving themselves vulnerable to unexpected events. Don't be caught unaware – know who is responsible for particular aspects of the business, have an effective communication plan and make sure that company processes run smoothly in the possibility of an event which can damage your business – operationally and physically.
This post was brought to you by Alicia Sprott at
Companies Made Simple – The Simplest Company Formation Service
Keep up to date. Subscribe to our RSS