Starter, Executive and Professional
), we'll add £20 credit to your account. This can then be used up against any of our services.
Here's how to pay for a
Companies Made Simple service using this credit:
Log in to your account
Proceed to the "Checkout"
Select the "On Account" box and then proceed as per usual
Here's a quick demo: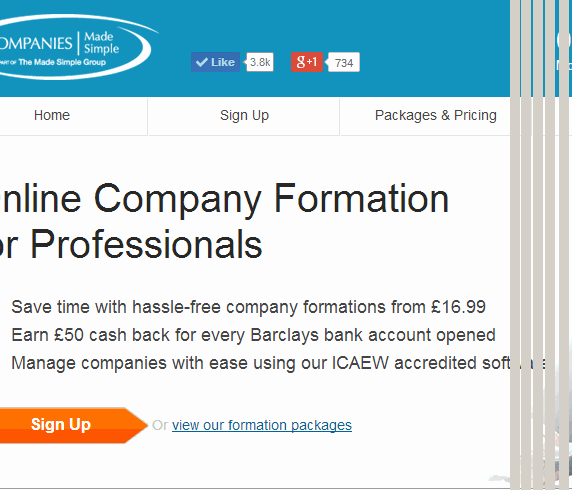 If you're interested in signing up for our free Company Formation for Professionals service, designed for customers who form multiple companies on behalf of other people, see here:
Company Formation for Professionals
If you are already signed up as a Companies Made Simple customer and would like to switch your account to our professional service, simply email [email protected] and our team will be happy to make the change.
This post was by Mathew Aitken at MadeSimple – Find Mathew on Google+