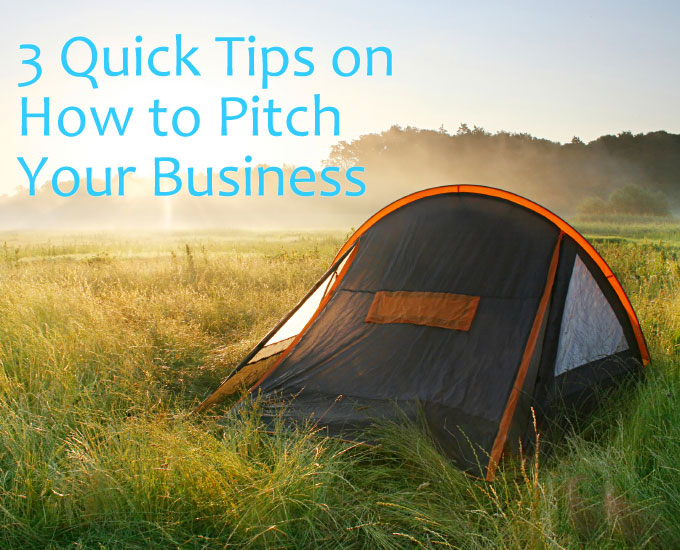 It's Glastonbury next week and as anybody who has graced the oft-soaked Somerset fields will tell you, it's all about getting the right pitch. Well the same goes for your business (and that's it with the tenuous Glastonbury link).
Being able to confidently sell your business to others is a valuable skill that can take time to develop. But it's worth the effort because pitching can be required in a number of scenarios:
Talking with potential investors
Selling to customers
Dealing with banks
Recruiting staff
So we asked Michelle Carvill, Founder of Carvill Creative and co-author of 'The Business of Being Social' for her top tips when pitching a business.
Be Prepared
"Do your background research, and ensure you really understand the business that you are pitching to. Prior to the pitch, extract as much information from them as possible as to what they are looking for from the pitch. Go beyond the briefing document and ask questions prior to the pitch. Clarity steers an accurate direction and also raises your confidence levels"
Know your Audience
"Understanding who will be at the pitch is important too. Understanding the type of audience you'll be pitching to is key. Are key decision makers attending? What's the range of the cast of characters you'll be pitching to?"
Be human and put yourself in their shoes
"It's rare that the people you are pitching to will be overly impressed with industry jargon. Yes, they need to know that you are credible and that you can do what you say you can do but focus on the things that matter to them. People are generally more interested in what you can do for them rather than what you do, so ensure that you focus attention on the 'how'. Implementation methods and how you are going to deliver results is what they will be looking out for"
The Business of Being Social is available to buy on Amazon now.
Can you add to Michelle's list? Let us know your tips for delivering that perfect pitch in the comments section below.
This post was brought to you by Mathew Aitken at Companies Made Simple – The Simplest Company Formation Service
Keep up to date. Subscribe to our RSS