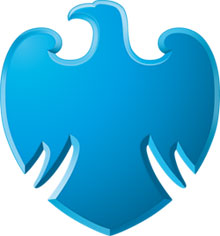 Last Updated: 16/09/2014 
If you form a Limited Company with us and then open a Barclays Business Bank Account we will give you £50 cash back. That's right, £50!
To take advantage of this fantastic offer, simply leave the "Barclays Bank Account" service (it's free) in your basket just before payment. We'll then request contact details via which the bank will then contact you to arrange an appointment (post company formation) at a branch convenient for you.
Once the account has been opened, visit our Barclays Business Bank Account referral page. Click on the "Claim Cash Back" link at the bottom of the page, log in and complete the online cash back form. We'll then issue the £50 cash back once we have verified the details with Barclays. Now that's Business Banking Made Simple!
For more information click here: Fast Track Barclays Business Bank Account
This post was brought to you by Mathew Aitken at
Companies Made Simple – The Simplest Company Formation Service
Keep up to date. Subscribe to our RSS