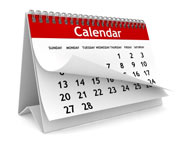 Many people are confusing their accounting reference date with their accounts due date or assuming that they are the same thing. They're not!
The Accounting Reference Date: The date which accounts must be made up to.
Annual Accounts Due Date: The date that accounts must be delivered by (Companies House will issue a fine for any accounts that are filed after the due date).
This post was brought to you by Mathew Aitken at
Companies Made Simple – The Simplest Company Formation Service
Keep up to date. Subscribe to our RSS