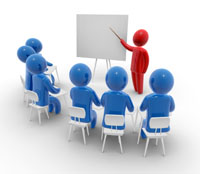 Last Updated: 16/09/2014 
Adding new shares to your limited company and letting Companies House know about the new shareholding situation is a two-step process:
1. Adding the new Shares
To add new shares you can complete the Return of allotment of shares (SH01) form and file it with Companies House. Alternatively you can complete and file the Return of allotment of shares directly with us via our online admin system. Both methods notify Companies House of how many new shares you want added to your limited company.
2. Naming the new Shareholders
You don't need to notify Companies House of who is getting these new shares until your Annual Returns are due. If you are eager to let Companies House know you simply need to file an early Annual Return.
This post was brought to you by Mathew Aitken at Companies Made Simple – The Simplest Company Formation Service
Keep up to date. Subscribe to our RSS