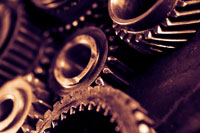 Last Updated: 05/09/2014
Do you administer a number of Limited Companies? Do you find keeping a record of each company's web-filing authentication code a bit of a nuisance? Did you know that you can change your authentication code for each of your companies to one standard code? Here's how:
• Login at Companies House (or register if you've not yet done so).
• Choose the company type; enter the company number and the current authentication code (for the company that you are changing the code for).
• Select "Company registration details".
• Select "Change the Company Authentication Code".
• You will then be prompted to enter a new 6 character code of your choice. For security purposes make sure your code is not obvious.
• Follow the same process for each company. The code is normally changed within a few hours.

This post was brought to you by Mathew Aitken at Companies Made Simple
Keep up to date. Subscribe to our RSS