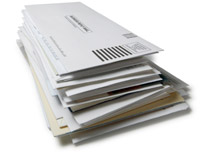 Last Updated: 26/08/2014
Many people starting off a business, and working from home, make use of a virtual office solution. The range of services provided by virtual office providers can cover many aspects of running a small business and commonly include mail forwarding, telephone answering, the provision of meeting rooms and some secretarial services. It can also provide you with a unique and separate telephone number and a more impressive business address than that of your residential home.
One of the major advantages of virtual office solutions is that your commitment in financial terms is very minimal as most work on a 'pay as you use' basis and don't involve any long-term investment.
For more information on virtual office services click here.

This post was brought to you by Mathew Aitken at Companies Made Simple
Keep up to date. Subscribe to our RSS