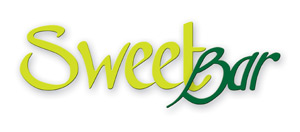 Small Business of the Year 2010 has a winner! We saw many fantastic entries submitted and the judges had a difficult time choosing a winner. However, SweetBar Limited, owned by James Bland, fought off the competition and is crowned our Small Business of the Year 2010!
Since incorporation in 2010 and in just six months of business, SweetBar, offering pick'n'mix sweets in a traditional sweet cart, has achieved 100% positive customer feedback and evolved its product offering due to its increasing popularity to include SavouryBar, offering savoury treats.
The judges chose SweetBar for its originality, ingenuity and achievements but above all, they felt the company demonstrates the best elements of what makes a small business successful: a clear, easy to read website, an established and growing presence in social media and an ability to evolve its product offering within a niche market. We'll be posting more about SweetBar and their prize in the very near future, in the meantime take a look at SweetBar's website for more information.
Congratulations to James and the SweetBar team!
This post was brought to you by Alicia Sprott
at Companies Made Simple – The Simplest Company Formation Service
Keep up to date. Subscribe to our RSS