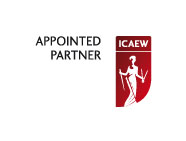 We're absolutely delighted to announce that Companies Made Simple is now the approved company formation partner of the Institute of Chartered Accountants in England and Wales.
This relationship is a testament to our formation services and procedures that have formed over 250,000 companies in the UK. For more information on this fantastic news click here.
As well as this, regular readers of our blog will already know that we also provide the only Company Secretarial System accredited by ICAEW. For more information on our free to use Company Secretarial System click here.
This post was brought to you by Mathew Aitken at Companies Made Simple – The Simplest Company Formation Service
Keep up to date. Subscribe to our RSS