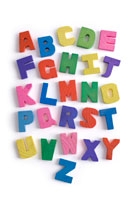 When forming a limited company, there are some words that can only be used in a company name if specific criteria can be met. This includes words such as (for the full list along with the criteria that must be met see here):
Association
Commission
England / English
Federation
Group
Holding/s
International
If your proposed company name includes any of these words you will need to include a supporting document in the incorporation documents that explains why your company qualifies to use the word.
If forming your company with us we will let you know if your company includes a sensitive word and will also signpost where to upload the document in the formation process.
Please note that once the company has been formed neither we nor Companies House can provide a copy of this document; therefore you should save a copy for your own records before the company formation.
This post was brought to you by Mathew Aitken at Companies Made Simple – The Simplest Company Formation Service
Keep up to date. Subscribe to our RSS