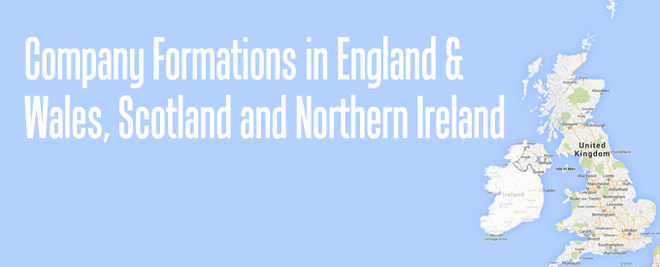 We can form companies in the following:
• England & Wales
• Scotland
• Northern Ireland
To form a company in any of the above simply select a Registered Office based in the relevant location. For example, to form an England & Wales company, choose a registered office based in England and Wales. Companies House will then do the rest.
Once a company has been formed, the Registered Office can not leave the formation location (an England & Wales company can move between England & Wales).
Brought to you by…
For the start-up onwards. We provide services that make business simple: Company Formations, Virtual Offices, Company Credit Reports & more.

— MadeSimpleGroup (@MadeSimpleGroup) August 14, 2013
Keep up to date. Subscribe to our RSS.