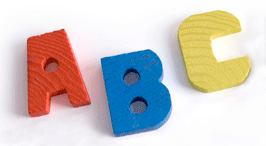 In this series of blog posts we are going to look at the different business structures available to the budding entrepreneur. And what better place to start than private companies limited by shares?
Forming a private company limited by shares is often considered to add credibility to a business. Registration is processed by Companies House, the UK registrar of companies. As well as being able to form directly with Companies House it's also possible to use a company formation agent (such as us!) to form the company with Companies House.
One of the main reasons for forming a company limited by shares is the limited liability. This means that shareholders are only accountable for the value of shares that they own in the company. Therefore if a shareholder owns one share worth £1, they would only be accountable for that £1.
Once formed, a private company limited by shares has various filing obligations, some with Companies House and some with HMRC. This includes annual returns, annual accounts and corporation tax. As with all the business models we shall be looking at, there are tax implications involved with forming a limited company and because of this we recommend seeking the advice of an accountant or business advisor before forming a limited company.
This post was brought to you by Mathew Aitken at Companies Made Simple – The Simplest Company Formation Service
Keep up to date. Subscribe to our RSS