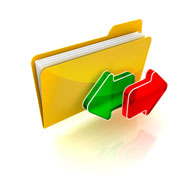 Last Updated: 11/09/2014
Our Online Admin Portal is an excellent tool when it comes to administering Limited Companies.
With the Portal you can make appointments, complete resignations, change appointee information, update the registered office, change the accounting reference date, file a return of allotments of shares and file an annual return (for a small fee).
All Limited Companies set up by Companies Made Simple are automatically set up on our Admin Portal, but if you have a Limited Company that wasn't set up by us, don't worry, you can still take advantage of the Portal. Simply:
• Sign up as new customer at Companies Made Simple
• Select "Import Company"
• Enter the Company Number & Authentication Code – the company will then be imported to the Portal!
This post was brought to you by Mathew Aitken at Companies Made Simple – The Simplest Company Formation Service
Keep up to date. Subscribe to our RSS