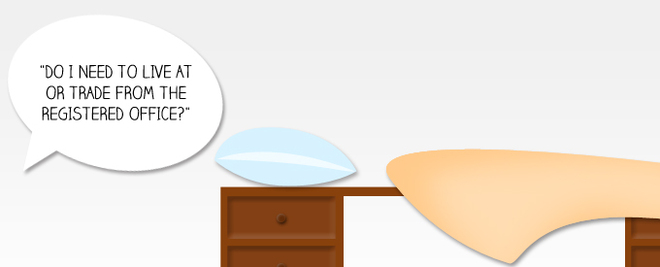 No you do not.
The Registered Office can be any address:
• In the UK that you have permission to use
• That you are contactable at via mail
Our very own Registered Office Service meets the two (well three) criteria set out above:
• It's in the UK and once purchased you have our permission to use it
• We'll forward on any government mail to an address of your choosing, for free
To flip the question on its head, a Registered Office can be a residential and trading address just as long as you have the landlord's permission. It's also worth remembering that the Registered Office is on the public register, something to consider if you are using your residential address.
Any questions? Let us know via the comments section below.
Brought to you by…
For the start-up onwards. We provide services that make business simple: Company Formations, Virtual Offices, Company Credit Reports & more.

— MadeSimpleGroup (@MadeSimpleGroup) August 14, 2013
Keep up to date. Subscribe to our RSS.