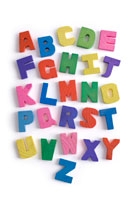 Naming your company is a big deal. Do it right and you're off to a great start, do it wrong and, well, just don't do it wrong. Here are some tips for naming your company.
• Say that again
When you tell someone your company name they should be able to go home and google it. Being able to easily say it would be nice too.
• F.o.r.g.o.t.t.e.n. Ltd
Initials can be hard to remember therefore we recommend not using them. Maybe when your company gets huge but not just yet.
• Buzzy
Including a word that is very much in the now is dangerous. How funny will Gangham Style Ltd be this time next year? Not very.
• No to Location
Using a location in your company name is okay but is this going to limit you in the future? Something to consider if expansion is a possibility.
• The Apprentice Method
Just look at the team names they use on The Apprentice:
First Forte, Velocity, Stealth, Alpha, Ignite, Apollo, Venture, Sterling, Revolution, Kinetic, Odyssey, Renaissance, Empire, Atomic, Instinct, Phoenix, Logic, Synergy, Impact, Invicta and Eclipse.
The tip? Don't use these (this is obviously subjective, if you like any of them, go for it).
• Be different
What are your competitors called? Having a similar company name to any business, let alone your competition, can be risky (mixed-up orders, receiving wrong mail). Set yourself apart.
• Availability
The big one (we thought "make sure the company name isn't offensive" too obvious). If your proposed company name is already taken, bad luck, you'll have to come up with another one. Check now.
This post was brought to you by Mathew Aitken at Companies Made Simple – The Simplest Company Formation Service
Keep up to date. Subscribe to our RSS