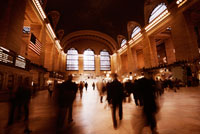 Last Updated: 17/09/2014
If you would prefer to step into an already set-up limited company rather than form a brand new one, our Shelf Companies are ideal.
We've a whole host of dormant companies formed for the sole purpose of selling on at a later date. None of our Shelf Companies have traded before and all of them are completely up to date with their filing obligations.
To view our list of available companies click here:
This post was brought to you by Mathew Aitken at
Companies Made Simple – The Simplest Company Formation Service
Keep up to date. Subscribe to our RSS