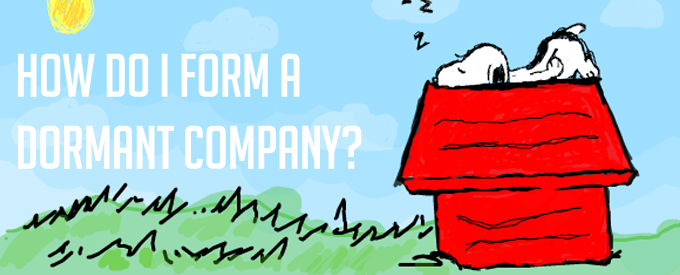 First, let's look at the Companies House definition of a dormant company:
"A company is dormant if it has had no 'significant accounting transactions' during the accounting period. A significant accounting transaction is one which the company should enter in its accounting records."
To form a dormant company (private company limited by shares):
1. Form the company (as you normally would).
2. Roughly 3 weeks after incorporation, HMRC will send a letter to your registered office. Use this letter to find your allocated HMRC office. Write a letter to this address explaining that your company is dormant and shall remain dormant until further notice.
3. File annual returns annually (a trading company has to file these too).
4. File dormant company accounts annually (a trading company has to file these too; just not the dormant version).
5. Don't trade!
If and when your company does start trading, let HMRC know immediately.
If you have any questions regarding this process, please let us know via the comments section below.
Brought to you by Mathew Aitken at …
For the start-up onwards. We provide services that make business simple: Company Formations, Virtual Offices, Company Credit Reports & more.

— MadeSimpleGroup (@MadeSimpleGroup) August 14, 2013
Keep up to date. Subscribe to our RSS.