All of our company formation packages come with the option to open a Barclays Business Bank Account. On top of this, once an account has been successfully opened we'll give you £50 cash back.
How to form your company and arrange your meeting with Barclays
1. Search for your proposed company name and choose your company formation package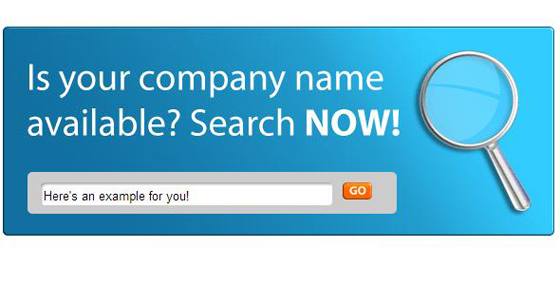 2. On the order summary page, leave the "Barclays Bank Account" in your basket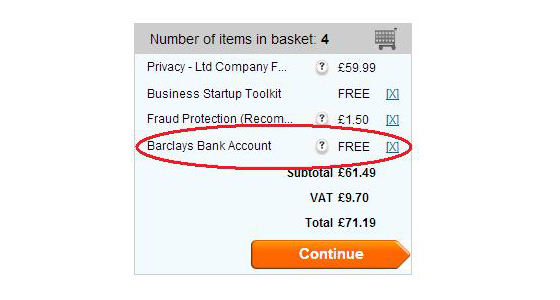 3. Create an account (or sign in) and make payment
4. Proceed with your company formation
5. Complete the "Barclays Banking Contact Details" form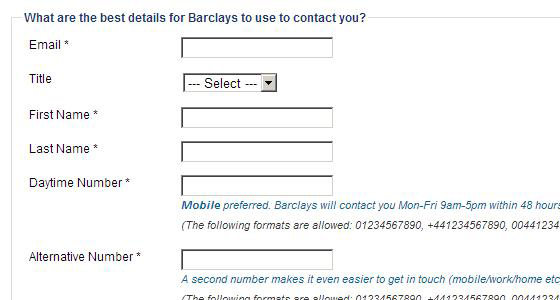 6. Complete the company formation
Roughly 48 hours after your company has been formed, Barclays will phone to arrange your meeting. They will also email you with further information about what you will need to bring with you.
How to claim your £50 Cash Back
Once your bank account has been opened complete this cash back form.
The cash back will be then be processed within 4-8 weeks.
If you removed the Barclays option from the basket but have now changed your mind…
Once your company has been formed, login, select "My Companies" and click on the relevant company name. At the top of page you will see a Barclays banner, click on this and complete the form. Barclays will then be in touch within 48 hours.
Please note that we can only offer the banking option to customers who live in the UK.
This post was brought to you by Mathew Aitken at Companies Made Simple – The Simplest Company Formation Service
Keep up to date. Subscribe to our RSS