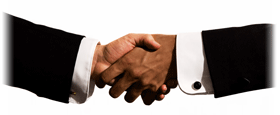 Last Updated: 12/09/2014
As posted last week, we can now form Limited Liability Partnerships (LLPs) online as one of our online company formation services. To form an LLP (once the service has been purchased):
• From "My Companies" click on "Change your LLP company name"
• Click "change company name" and enter your chosen company name
• Enter the company's Registered Office Address
• Appoint at least 2 Members
• Review the information you have entered in the summary, if you are happy click "Submit". If changes need to be made go back and make them, then click "Submit" from the summary. The application is then sent to Companies House where it's normally accepted and formed within 3 working hours.
Our Limited Liability Partnership (LLP) Company Formation Service
This post was brought to you by Mathew Aitken at
Companies Made Simple – The Simplest Company Formation Service
Keep up to date. Subscribe to our RSS