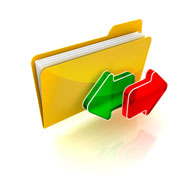 Last Updated: 26/08/2014
Did you know that you can upload Limited Companies that were not formed by us onto the Companies Made Simple System? All we need is your company number and authentication code.
Why?
• Update Registered Office Address
• Appoint Directors/Secretaries
• Resign Existing Directors/Secretaries
• Update Appointee Details
• Complete a Return of Allotment Shares
Completing all of the above is significantly quicker than if you were to make the changes with the Companies House paper forms. This is because everything is completed online. Changes are normally accepted by Companies House within 3 working hours. This is all completely free.
How?
1. Sign Up
2. Select "Import Company"
3. Enter the company number and authentication code
4. View "My Companies" – your company has now been imported!

This post was brought to you by Mathew Aitken at Companies Made Simple
Keep up to date. Subscribe to our RSS