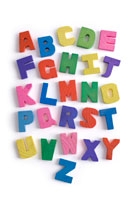 Are you thinking of forming a limited company but unsure if a name is available? We can help. Company name availability can be a tricky topic what with all these "sensitive words and expressions" and "same as words", it's completely understandable if you're not sure what can and can't be done. So get in touch with us via one of the below methods:
Our Homepage
Slap bang in the middle of Companies Made Simple you'll find our "Search Now" box. Pop your company name in here and we'll quickly let you know if it's available or not.
Twitter
Send a tweet to @MadeSimpleGroup including the hastag #LtdNameAvailable? and your proposed name. We'll then tweet you back with the result.
Facebook
Get in touch via a comment on our Facebook page. Simply ask if your name is available and we'll swiftly get back to you.
This post was brought to you by Mathew Aitken at Companies Made Simple – The Simplest Company Formation Service
ep up to date. Subscribe to our RSS