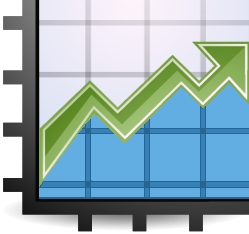 Although the global economy is in a bad way, there is too much focus on 'markets crashing', 'economic instability' and 'political turmoil'. It is easy to forget amidst all this bad news that there are businesses and individuals who are weathering the economic storm very well and their stories shed a little light on these dark times.
Here are a few reminders and some stories of inspiration:
• Fitzbillies, a popular cake shop in Cambridge, was facing closure. With a little bit of enthusiasm, dedication and a well written, tight-knit business plan, Fitzbillies is thriving once more.
• Microsoft Corporation was founded during the United States recession of 1973-1975 by Harvard University dropout Bill Gates, and we all know how far Microsoft has come now!
• Popular auction site Mad-Bid.com was founded at the very start of the recession back in 2008. It has now achieved a turnover of £15 million within three years.
• Let's not forget the winner of our Small Business of the Year 2010, SweetBar Ltd. Still going strong with the brilliant idea of catering sweets and savoury snacks to weddings and other events, they really do raise the (sweet) bar when it comes to offering something different on that special occasion.
It's hard not to become weighed down with the dire news we hear. However the key is to stay focused: don't lose sight of the direction your company is moving in, don't forget to plan for all eventualities and don't forget to stay positive. With a little perseverance, excellent planning and free PR through a bit of social media, who knows? Maybe your company can become the next big thing to come out of a recession.

This post was brought to you by Alicia Sprott at
Companies Made Simple – The Simplest Company Formation Service
Keep up to date. Subscribe to our RSS