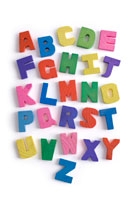 Last Updated: 12/09/2014
When you login to your cosec account, the dashboard is the first page you will see. From here, you have a number of actions you can take.
1)    Your Action is Required
Under this header, you will see any companies that have outstanding actions. This includes companies that are not yet formed and are awaiting completion and companies with annual returns that have not yet been completed or submitted. Using the "Continue" button under 'Action' will allow you to proceed.
2)    Access Your Companies
Use the "My Companies" option to view all your companies in your account. This will allow you to make changes to the companies or to simply view the details within.
3)    Order History
View your orders and print out invoices when required.
4)    Set up a new Company
The "Form a Company" option makes it quick and simple for you to set up new limited companies from within your account. Click this button to start the process by searching the name availability.
5)    Update Your Personal Details
Clicking on "My Details" allows you to update your personal details. These are the personal details that pertain to the account holder and will not change any details of any limited companies on the account.
6)    Import a Company
If you would like to administer companies through the cosec system that you did not form with us, then this is the option to use. To do this, you will need the company number and valid authentication code.
7)    Credit
Use the "My Credit" option to add credit to your account or to view your remaining credit.
8)    File a DIY Annual Return
Select "Annual Return – DIY" to file a company's Annual Return. By selecting this option you will be taken to your basket where you can either pay on account (using credit) or pay using a credit or debit card.
The final option is to view our Business Library that contains helpful FAQs and post formation information.

This post was brought to you by Colleen Van Dyk at
Companies Made Simple – The Simplest Company Formation Service
Keep up to date. Subscribe to our RSS