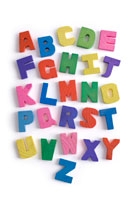 Not sure what a limited company term means? Take a look at our handy jargon buster.
Accounting Reference Date: The period that annual accounts must cover up to.
Annual Accounts: A report delivered to Companies House that details financial information about a company.
Annual Returns: A report delivered to Companies House that comprises of up to date information about appointments, addresses and shares.
Companies House: The UK registrar of companies.
Company Dissolution: The process of closing a limited company.
Corporation Tax: A tax on the taxable profits of a limited company payable to HMRC.
Director: The person (can also be another company) responsible for the running of the limited company.
Dormant Company Accounts: A version of annual accounts specifically for dormant companies.
Dormant Company: A company that has made no significant transactions (payment of shares does not count).
HMRC (Her Majesty's Revenue & Customs): Government department responsible for collecting taxes.
Made Up To Date: The date that annual returns must be correct up to.
Registered Office: The official address for the company, however the company does not need to be based at the address. It must be in the UK.
Return Of Allotment of Shares: The document for adding new shares into a company.
Sail (Single Alternative Inspection Location) Address: The location where company registers and records are kept if not stored at the registered office. This is an optional address.
Secretary: Now an optional appointment, the secretary was normally responsible for administrative tasks.
Service Address: The official address for company appointments, the appointments do not need to be based at this address. This can be anywhere in the world.
Share Capital: The total value of the shares in the company.
Shareholder: The person (can also be another company) who owns the company.
Share: A divided up unit of the value of the company that is allocated to a shareholder.
SIC (Standard Industrial Classification) Code: 5 digit (formerly 4) code used in annual returns for classifying a business's industry.
WebFiling Authentication Code: 6 character long code supplied by Companies House that allows a company to carry out online filing.
This post was brought to you by Mathew Aitken at Companies Made Simple – The Simplest Company Formation Service
Keep up to date. Subscribe to our RSS