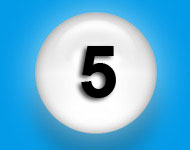 If you sign up for Companies House eReminders, you'll receive emails whenever your company's annual return or annual account due dates approach. You can sign up for this handy tool via our very own company admin portal. To sign up for eReminders:
• Once logged into Companies Made Simple select your chosen company from "My Companies"
• Select "Quick Links" and then "eReminders (Accounts & Returns)"
• Input the email addresses that you wish to be notified via
• Login to these email accounts and agree to the terms and conditions
• Done!
Please note that signing up for eReminders will put an end to letter notifications.
This post was brought to you by Mathew Aitken at
Companies Made Simple – The Simplest Company Formation Service
Keep up to date. Subscribe to our RSS