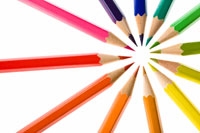 Last Updated: 17/09/2014
There still appears to be some confusion over the filing obligations of a dormant company. So, here's what's required of a dormant UK company limited by shares:
Companies House Obligations
Annual Returns on an annual basis
Company Accounts on an annual basis (Dormant Company Accounts)
HMRC Obligations
A few weeks after the incorporation of the company HMRC will send a letter , the "CT41G". Simply write to HMRC at the address provided at the top of the letter – telling them that your company is unlikely to start any business activity in the near future.
This post was brought to you by Mathew Aitken at Companies Made Simple – The Simplest Company Formation Service
Keep up to date. Subscribe to our RSS