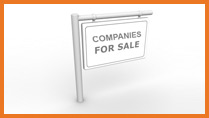 On Tuesday we told you about the launch of our latest in the "All you need to know" series, that particular one concentrating on Registering a Business Name.
Well in the typical Made Simple Group speedy fashion, we've just launched another!
Limited Companies for Sale takes a look at the procedures for buying existing limited companies from formation agents. All you need to know on one simple page.
Previous entries in the series can be found at the following:
Dormant Company Accounts
Buying a Limited Company
Setting Up a Limited Company
Registering a Business Name

This post was brought to you by Mathew Aitken at Companies Made Simple
Keep up to date. Subscribe to our RSS