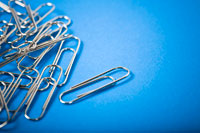 All limited companies set up via our company formation system are automatically allocated a Companies House webfiling authentication code.
This means that if you form your company with us you can login to both our system and the Companies House webfiling system and make changes to the company. Changes include:
• Director appointments, resignations and edits
• Secretary appointments, resignations and edits
• Registered office updates
• Accounting reference date change
• Return of allotment of shares (adding new shares to the company)
Once a company has been formed with us the webfiling authentication code can be found by logging in (to our site), selecting "My Companies" and then clicking on the relevant company name. The code is displayed in the "Company Details" area.
This post was brought to you by Mathew Aitken at Companies Made Simple – The Simplest Company Formation Service
Keep up to date. Subscribe to our RSS