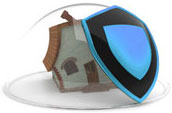 Last Updated: 05/09/2014
When setting up a Limited Company you will need to enter 2 addresses for your Director:
• The Service Address – On the public register
• The Residential Address – Not on the public register
Whilst both addresses can be the same, the residential address has to be where you live. Therefore if you use an alternative address as the service address you can protect your residential address from the public register. The only requirement of the service address is that you are contactable via mail at that address.
To view our Service Address service click here.
This post was brought to you by Mathew Aitken at Companies Made Simple
Keep up to date. Subscribe to our RSS