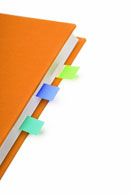 Inspired by a comment on our Facebook page by a gentleman who was struggling to locate his articles of association (take a look if you don't believe me), here's how to view and download your incorporation documents:
1. Login
2. Select "My Companies"
3. Click on your company name
4. Scroll down to "My Documents"
5. Select "View" next to the relevant document – the document will then open up
Done!
This post was brought to you by Mathew Aitken at Companies Made Simple – The Simplest Company Formation Service
Keep up to date. Subscribe to our RSS