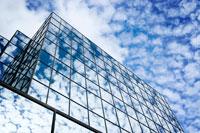 Our free Online Admin Portal is a fantastic resource for managing your limited company. Every company that is formed with us is given free access to the portal which allows you to make various changes to your company such as:
• Change of Registered Office
• Change of Appointments (Director & Secretary)
• Return Of Allotment of Shares
If your company was not formed with us, don't worry, you too can take advantage of the free admin portal. To upload your company to our system:
• Start an account with us here via the "I am a New Customer" option
• Once signed up select "Import Company" from the "Dashboard"
• Enter the Company Number and Authentication Code and then select "Import Company"
• The company is then uploaded to our system!
This post was brought to you by Mathew Aitken at
Companies Made Simple – The Simplest Company Formation Service
Keep up to date. Subscribe to our RSS