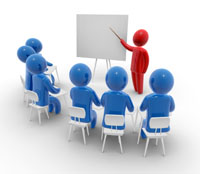 Last Updated: 12/09/2014
Adding new shares to your UK Limited Company post company formation can be done through our online admin portal and what's more, it's very simple.
To do this:
• Login at Companies Made Simple
• Select "My Companies"
• Click on the relevant company name
• Next to "Share Capital" select "Return of Allotment of Shares"
• Choose the number of new shares you wish to add and select "Submit"
Once this process has been completed, the application is sent to Companies House where it's normally accepted within three working hours. Once accepted click "Sync Data with Companies House" on the company admin page so that the page reflects the change.
Remember, this process just adds new shares into the company. You do not notify Companies House of the shareholders until you file an annual return.
This post was brought to you by Mathew Aitken at
Companies Made Simple – The Simplest Company Formation Service
Keep up to date. Subscribe to our RSS