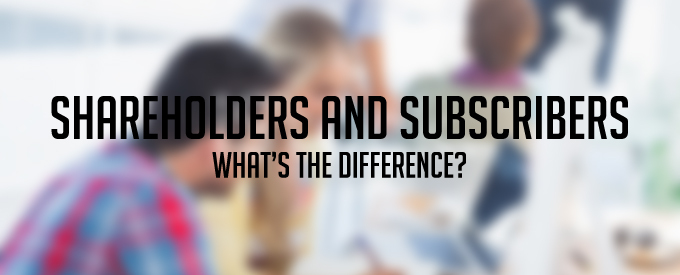 A short one for you all today: What's the difference between a shareholder and a subscriber?
Well there's not much difference at all.
A shareholder is someone who owns shares in a limited company. They own the company along with other shareholders (if there are others).
A subscriber is the name for someone who was a shareholder at the time of the company's incorporation. It's simply a term Companies House use so that they know who the initial shareholders in the company were.
Any questions? Get in touch below.
Brought to you by Mathew Aitken at …
For the start-up onwards. We provide services that make business simple: Company Formations, Virtual Offices, Company Credit Reports & more.

— MadeSimpleGroup (@MadeSimpleGroup) August 14, 2013
Keep up to date. Subscribe to our RSS.