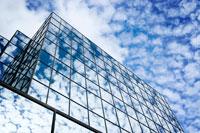 Ultimately you need to ask yourself if you're happy for potential customers to know your personal address. The registered office is on the public register, therefore it's accessible information to anyone who wants it. Because of this many company directors choose to use an alternative address as the registered office.
If doing this, you need to make sure that the service address (the official address for company appointments) is not your personal address, otherwise despite your best efforts, the personal address will still be on the public register.
Remember, permission is required from the landlord before using any address that is not your own.
This post was brought to you by Mathew Aitken at Companies Made Simple – The Simplest Company Formation Service
Keep up to date. Subscribe to our RSS