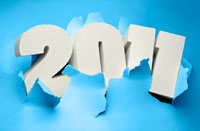 With the New Year fast approaching many people will be thinking about new starts. And whilst we will not say "forget" about giving up smoking, chocolate, alcohol etc etc we will say consider doing something different for 2011. How about starting a new business?
Whilst such a decision can't and shouldn't be taken lightly, now is as good a time as any to take that business idea to the next level. Never before have so many resources been available to new businesses.
One such resource is our Free White Paper: "Guide to setting up your business 2010-2011". Full of information aimed at helping you in the simplest way possible, no jargon and no nonsense. 2011 looks set to be an exciting time for UK Business, why not get off to the best possible start?
Click Here to Download our Free Guide
This post was brought to you by Mathew Aitken at Companies Made Simple
Keep up to date. Subscribe to our RSS