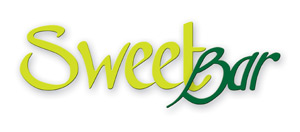 With us now in the midst of the festive season and a New Year approaching, we thought it a great time to catch up with our Small Business of the Year 2010 winner, SweetBar Ltd. SweetBar specialise in providing pic'n'mix sweets at special occasions and events with their traditional sweet cart. And with all the exciting developments happening for the company we hear this product range is about to expand.
(Companies Made Simple) Can you give us an update on what you've been up to with the business in the last 6 months?
(James, SweetBar) The past 6 months have proved to be SweetBar's busiest period with more bookings than ever before. We have also been testing new markets to identify areas to develop; whilst this hasn't always been successful it has proven to be a useful exercise.
We have continued to focus on providing a high quality service and maintain our 100% positive feedback since our launch in 2010. We have been focusing on making next year even bigger and better, with the aim to increase our bookings to a new level. This year we ended up doubling on a previous year and already have more bookings for 2012 than we did for the whole of 2010, so it looks promising.
What has been your biggest challenge in the past 6 months?
The biggest challenge has been trying new markets and ideas which haven't always been fruitful. It can be quite disheartening after putting time and money into ideas and plans and they don't develop as you hoped. However, not everything will and I am happy to say I have tried and therefore better understand my business and the market.
We have also noticed an increase in the number of competitors, which brings its own challenges. When I first thought of the idea I completed vast research and could find no other sweet cart businesses. However there now seems to be a variety of competitors, some even local to us. This is quite rewarding in itself to see others basing businesses on something I have created, but we now have to ensure we don't stand still. We must keep moving forward coming up with new ideas and schemes to stay ahead of the competition.
How do you see your business developing over the next year?
2012 promises to be a very busy year with more bookings now than at this stage last year. We also have a brand NEW product to launch in January 2012 which we hope will prove a big hit. I can't say too much so watch this space…
Keep an eye on our website, Facebook and Twitter for the details:
I hope to continue to dominate the market and would love to double the bookings we had for 2011 so we are on course for a successful 2012.
What developments have you made to your marketing – in particular social media?
We have continued to maintain and develop a very high standard website which has been instrumental in our success to date (thanks to our good friend Adam). We were very proud to be awarded Small Business of the Year by Companies Made Simple and have tried to build on this.
Our social media following continues to build and we have tried to focus on developing our Twitter account whilst maintaining and progressing with Facebook. We post regular updates on both Twitter and Facebook but try to ensure we don't overuse it and find people losing interest.
What is the best piece of advice you have received so far that would also be beneficial to other small businesses?
Word of mouth is key and social media is free – I just made that up actually and it may be a bit cliché but these are two things I have been told and now follow. Having a small business that delivers a high standard of service is paramount. The business can promote itself through word of mouth – this covers everything within the day to day operations to the actual delivery of the service, attention to detail is always appreciated by customers.
Marketing is also important to develop new leads and to establish your business in new areas. Social media is such a useful tool to do this and of course It's free, it just takes some time and thought.
If you would like to know more about SweetBar or James' experience of managing his business, feel free to contact him at [email protected].

This post was brought to you by Alicia Sprott at
Companies Made Simple – The Simplest Company Formation Service
Keep up to date. Subscribe to our RSS