Our Company Secretarial System now allows all users to toggle their settings so that only "Active" limited companies appear on their display. This removes all dissolved companies.
To do this tick the "Display active companies only" box (as per the below image) to show only existing companies and un-tick to show all companies.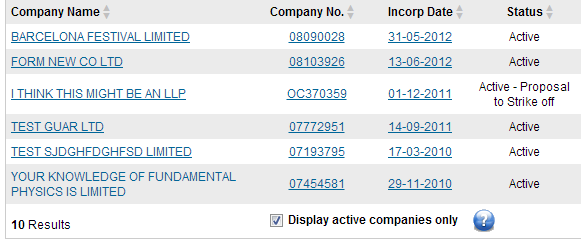 Our Cosec (Company Secretarial) System is ideal for anyone who administers numerous limited companies. It's free and extremely simply to use. To view a demo or to sign up click here:
Simple Secretarial Company Management
Any questions? Leave a reply below and we'll get back to you.
This post was brought to you by Mathew Aitken at Companies Made Simple – The Simplest Company Formation Service
Keep up to date. Subscribe to our RSS