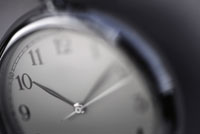 Our Company Secretarial System (Cosec for short) has two ways to help you make late filing of annual returns and annual accounts (for which there's a fine) a thing of the past.
• When in the "My Companies" area of your account all of your limited companies will be listed along with their annual return and annual account due dates. You can toggle the settings (just click the arrows next to the "Due" field) so that companies with dates closing in appear at the top.
• To highlight impending dates we mark all dates "Due in 2 months" as orange and all dates that are "Overdue" as red.
Never miss a due date again with our Cosec System. For more information or to sign up (it's free) click here:
Simple Company Secretarial Management
This post was brought to you by Mathew Aitken at Companies Made Simple – The Simplest Company Formation Service
Keep up to date. Subscribe to our RSS