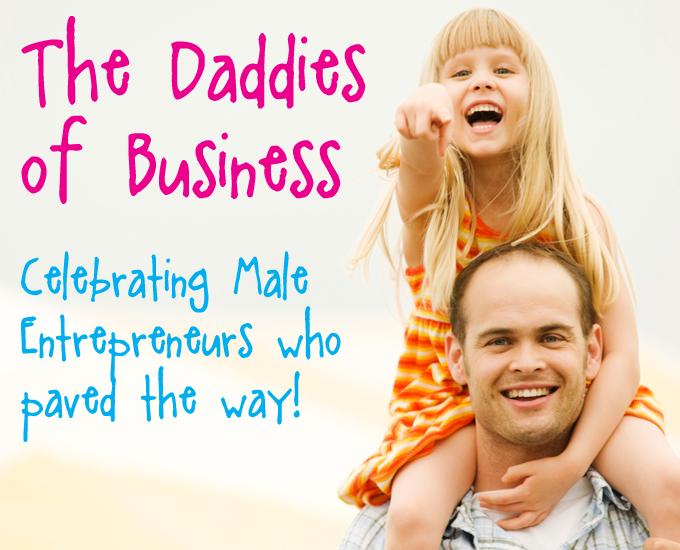 To celebrate Father's Day we thought we'd take a look at some British pioneers of business. "What's that got to do with Father's day?" you may ask. Well these are "The Daddies" of business…
Matthew Boulton (1728-1809) & James Watt (1736- 1819)
Let's kick things off with a 2 for 1. Known for their Boulton & Watt steam engines (the factory-based kind, not the train kind) these two gentlemen changed the face of industry in the 18th century with their advancements in steam power. Plainly speaking they revolutionised the way that factories and mills were run. A sign of their influence? The Watt, as in the unit of power, was named after James Watt. Oh, and their faces currently adorn the £50 note.
Andrew Carnegie (1835-1919)
The Dunfermline born (he moved to America when 13) entrepreneur made the majority of his vast fortune in the steel industry. He worked his way from telegraph messenger boy to steel magnate with a series of canny investments. He also played a pivotal role in the American Civil War as Superintendent of the Military Railways for the Union Government. What really set Carnegie apart though was his role as a philanthropist. Just look at the "Andrew Carnegie Dictum":
To spend the first third of one's life getting all the education one can
To spend the next third making all the money one can
To spend the last third giving it all away for worthwhile causes
At the time of his death he had given $350,695,653 to various causes.
John James Sainsbury (1844- 1928)
John James Sainsbury was the co-founder, with his wife Mary Ann, of Sainsbury's supermarkets. Lambeth born John opened his first shop in Holborn (just down the road from us!) in 1869. By the time he died this figure had reached 128. John recognised the need for Sainsbury's (or J. Sainsbury as it was known then) to set themselves apart from the competition. Something represented by his philosophy: "Quality perfect, prices lower".
William Lever (1851 – 1925)
Lancastrian who co-formed the soap manufacturing company Lever Brothers, now part of Unilever. William started with a grocery business inherited from his father but real success didn't come until he and his brother teamed up with Bolton based chemist, William Hough Watson, who was developing a new way of making soap. Soon enough Sunlight Soap was born. By 1888, 450 tons of the soap was being produced a week. Lever took a huge interest in the welfare of his workforce, even building them their very own village, Port Sunlight. Unilever exists to this day and own some familiar brands:
Ben & Jerry's
Dove
Hellmann's
Knorr
Sure
Toni & Guy
John Spedan Lewis (1885-1963)
Whilst not the founder of the John Lewis department store (that would be his father, John Lewis) John Spedan Lewis still created something integral to the business; the John Lewis Partnership, the employee-ownership scheme that the company still operates under. The idea came to John when he realised that he, his father, and his brother made as much money as the rest of the John Lewis workforce combined. John developed the idea while recovering from a riding accident, he then introduced it via a profit sharing scheme in 1920.
That's it for our list, now it's up to you. Who did we forget to mention? Leave your comments below.
This post was brought to you by Mathew Aitken at Companies Made Simple – The Simplest Company Formation Service
Keep up to date. Subscribe to our RSS