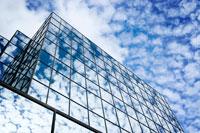 When appointing a limited company director, Companies House request two addresses, the Service address and the Residential address.
The Service address is the official address for the director and can be based anywhere in the world (as long as they are contactable via mail at the address and have permission to use the address).
The Residential address is obviously the residential address of the director. It must be where the director is currently living.
Once the director has been appointed these addresses can be easily updated by filing a paper CH01 form with Companies House or via our online admin portal.
This post was brought to you by Mathew Aitken at Companies Made Simple – The Simplest Company Formation Service
Keep up to date. Subscribe to our RSS