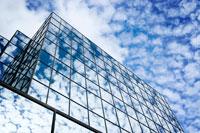 Prompted by some questions we were asked on our Facebook page we thought we'd compile some FAQ's dedicated to the Registered Office. Here goes (if you have any other questions leave a comment below):
What is the Registered Office?
This is the official address of a UK Limited Company.
Does this have to be based in the UK?
Yes. It can be anywhere in England, Wales, Scotland or Northern Ireland.
Does my business have to trade from this address?
No. You (company directors) just need to be contactable via mail at this address.
Can I change the Registered Office?
Yes. You can file a paper AD01 form with Companies House or (plug alert) change online via our very own online admin portal. Please note that a company with a Registered Office in England or Wales can only change to another address in England or Wales (moving between the two is fine). Companies with a Registered Office in Scotland must stick to Scotland and companies with a Registered Office in Northern Ireland must stick to Northern Ireland.
Can I use any UK address as the Registered Office?
Yes, as long as you have permission from the owner of the property (some landlords will not allow this). If using a PO box, the full address must be displayed.
Can the Registered Office be a residential address?
Yes.
This post was brought to you by Mathew Aitken at Companies Made Simple – The Simplest Company Formation Service
Keep up to date. Subscribe to our RSS