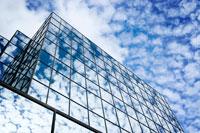 Last Updated: 12/09/2014
As well as offering a Registered Office service we also offer a Service Address service.
The Service Address is the official address for a company director. With our service you can use our N1 address rather than your own address which goes some way in protecting your personal address from the public register. If you purchase a Service Address service you can use our address for all of your directors (limited to one company).
For more information click here: Service Address
This post was brought to you by Mathew Aitken at
Companies Made Simple – The Simplest Company Formation Service
Keep up to date. Subscribe to our RSS